5 minutes with Katya Katya London…
28th November 2019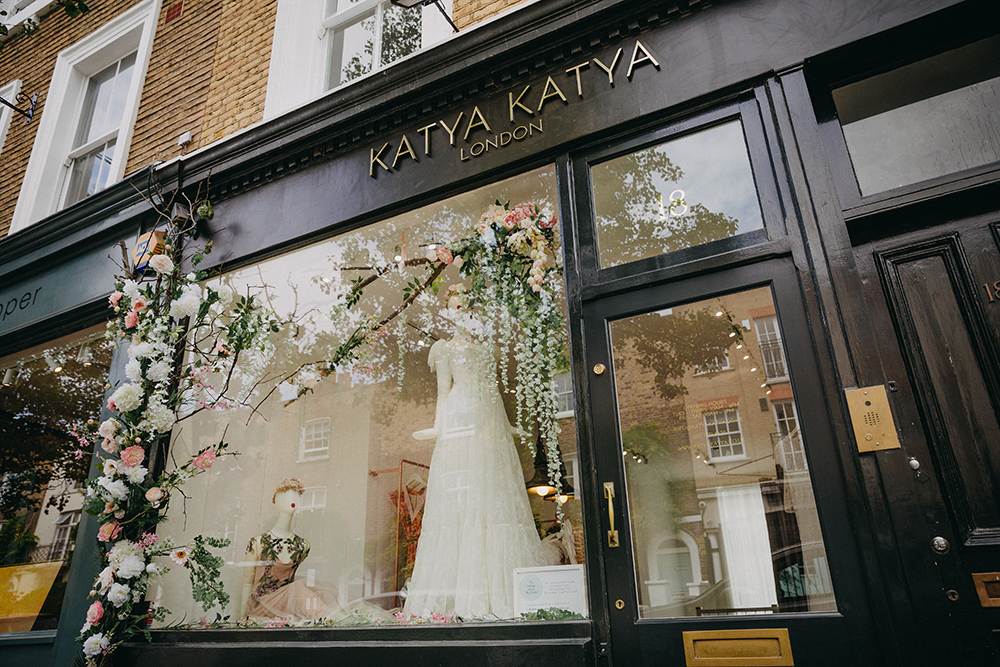 ---
This week at PaperGrace we've caught up with the wonderful bridal designer Katya from Katya Katya London.
We cover everything from how Katya's journey for the brand began, what bridalwear styles you can expect to find in their London flagship boutique and stockists as well as some top-tips of how to reuse your wedding dress after your big day!
I am so in love with Katya's romantic and timeless designs and I know you guys will be too.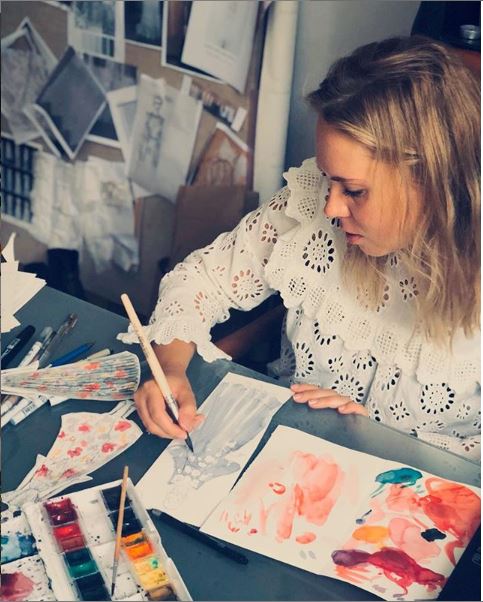 Hi, Katya, please tell us a little bit about the history of your brand, how and when did Katya Katya begin?
The story of the brand began at school in Riga, Latvia, where I met my best friend and business partner, Marina. After I have graduated from university in Paris we have decided to launch KATYA KATYA in 2007, focusing on unique design style which reflects modern vintage inspired aesthetic, impeccable craftsmanship and a lightweight ethereal finish. Only using the finest materials our gowns ooze romance, versatility and comfort, with interchangeable elements to suit every woman. Our flagship boutique opened in London in 2011, and since then we have gained international recognition and are now present in stockists all over the world.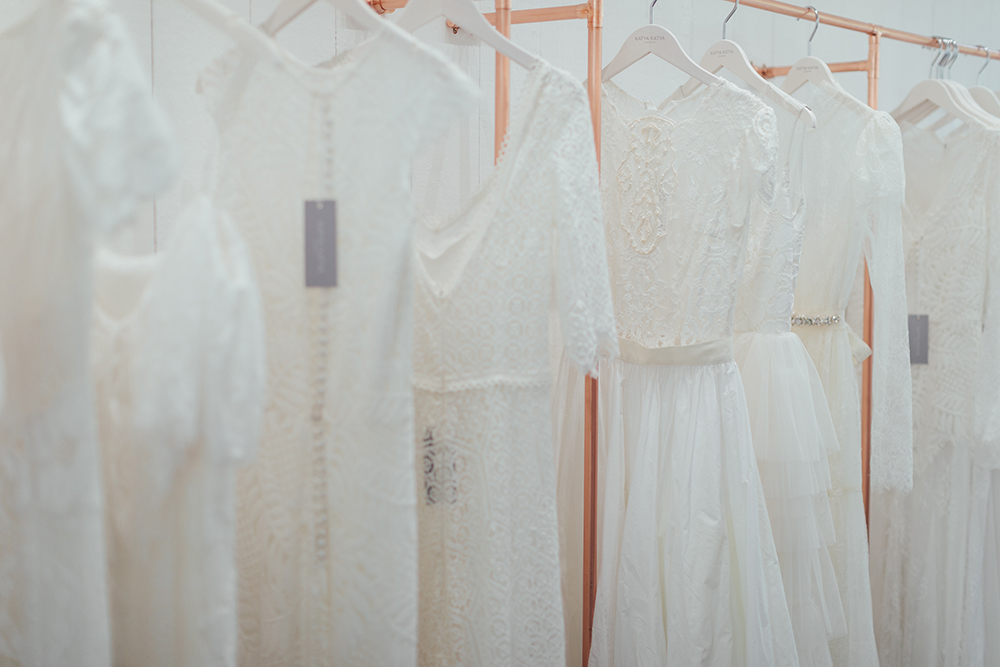 Does the brand have a certain style of dress and how would you best describe this style?
The most commonly used words to describe our collections are bohemian, romantic, ethereal and timeless designs. The biggest inspiration behind each collection is blending modern styles with vintage inspired details that are beautifully crafted made-to-order garments combining versatility, comfort and timeless elegance. Although an affinity for vintage styles and exclusively feminine cuts resonates throughout my work, I find great inspiration in the diversity of the contemporary world ensuring a wholly enduring aesthetic. This light aesthetic has always been the signature of KATYA KATYA. We have recently launched our new 'Silk by KATYA KATYA' range, which offers a cleaner feel for a modern bride. However these gowns also, have the same light, comfortable and timeless feel.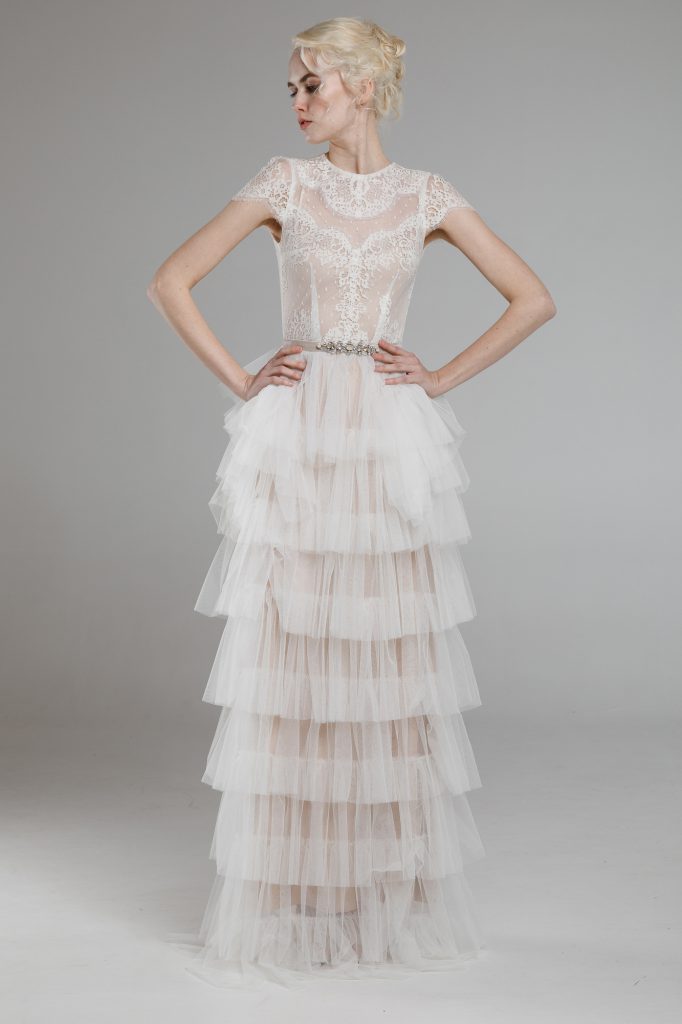 Do you have certain fabrics that you prefer to work with?
I love working with light fabrics that are easy to wear and are comfortable. Materials that have effortless movement and come to life when brides put them on. We are known for our amazing French laces, light tulles, chiffons and 100% silks. We pride ourselves in using the best materials also giving extra attention to accessories. All our embroidery is hand-made at our studio, using fresh water pearls and Swarovski crystals. Most of the designs have a slip underneath to create a versatile look as we offer different colours. The slips can be micro fibre or silk, giving brides comfort and also options to personalise their wedding dress.
Do you offer a bespoke service?
We do offer a bespoke service. This can be creating a gown from scratch, where I would come up with a design based on a conversation and fitting with a bride. The bride can let her imagination lose until it is within our aesthetic and feel of the brand.
We also offer design changes to dresses. If you don't necessarily would like to go bespoke but there are few changes, like changing the sleeves, adding a train, changing the neckline we can always do these. We make everything ourselves at our Riga studio so we are quite flexible with the designs. It is a great way to create a truly personal gown.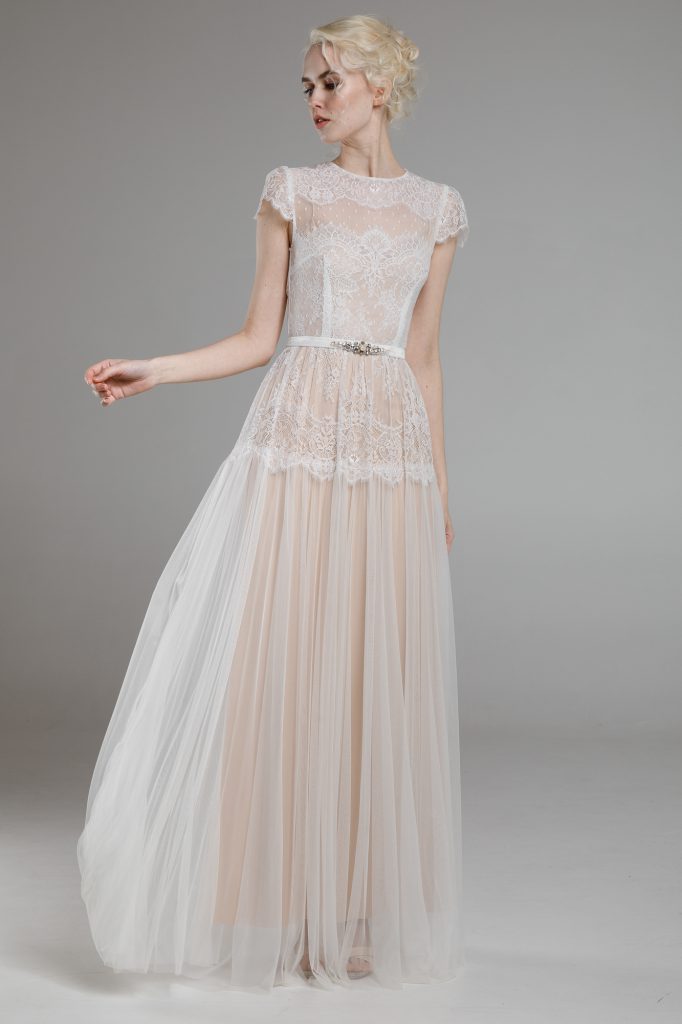 Do potential customers need to book an appointment to browse the dresses and how much time should they allow for an appointment?
Yes, we are book by appointment only. This is just make sure each bride has the time and the attention they need to choose their wedding gown. Our appointments are usually 1 hour long but they can run over sometimes so I would allow a little more time.
What advice would you give to someone on choosing the perfect wedding dress?
Our motto at KATYA KATYA is 'Be Yourself. People don't have to like you, but you don't have to care.'. It is your day, so as long as you feel great and confident, guests will see this and that how happy you are in your gown. Don't try to please others as that is something you might regret later on.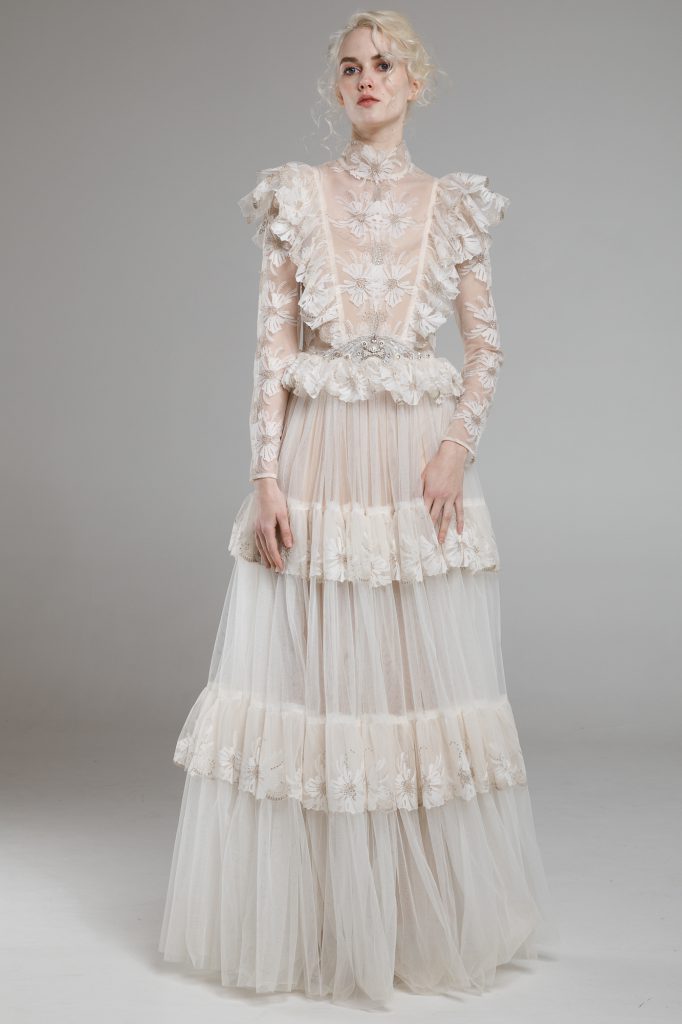 After the big day, what do you suggest brides do with their wedding dresses?
We recommend and also offer a service, where our brides can come back to shorten their dresses and add a colourful slip to their dress. This is a great way to make the dress reusable and wear it again for your first year anniversary or any events. It is such a shame to only wear the dress once, so this is an amazing option to be able to relive the day in a way.
http://www.katyakatya.co.uk
https://www.instagram.com/katyakatyalondon/
info@KatyaKatya.co.uk
Katya Katya
18 Park Walk
Chelsea
SW10 0AQ
London
A special thanks to Katya and her team for taking the time to chat to me x