How many wedding invitations do I need to send?
28th September 2023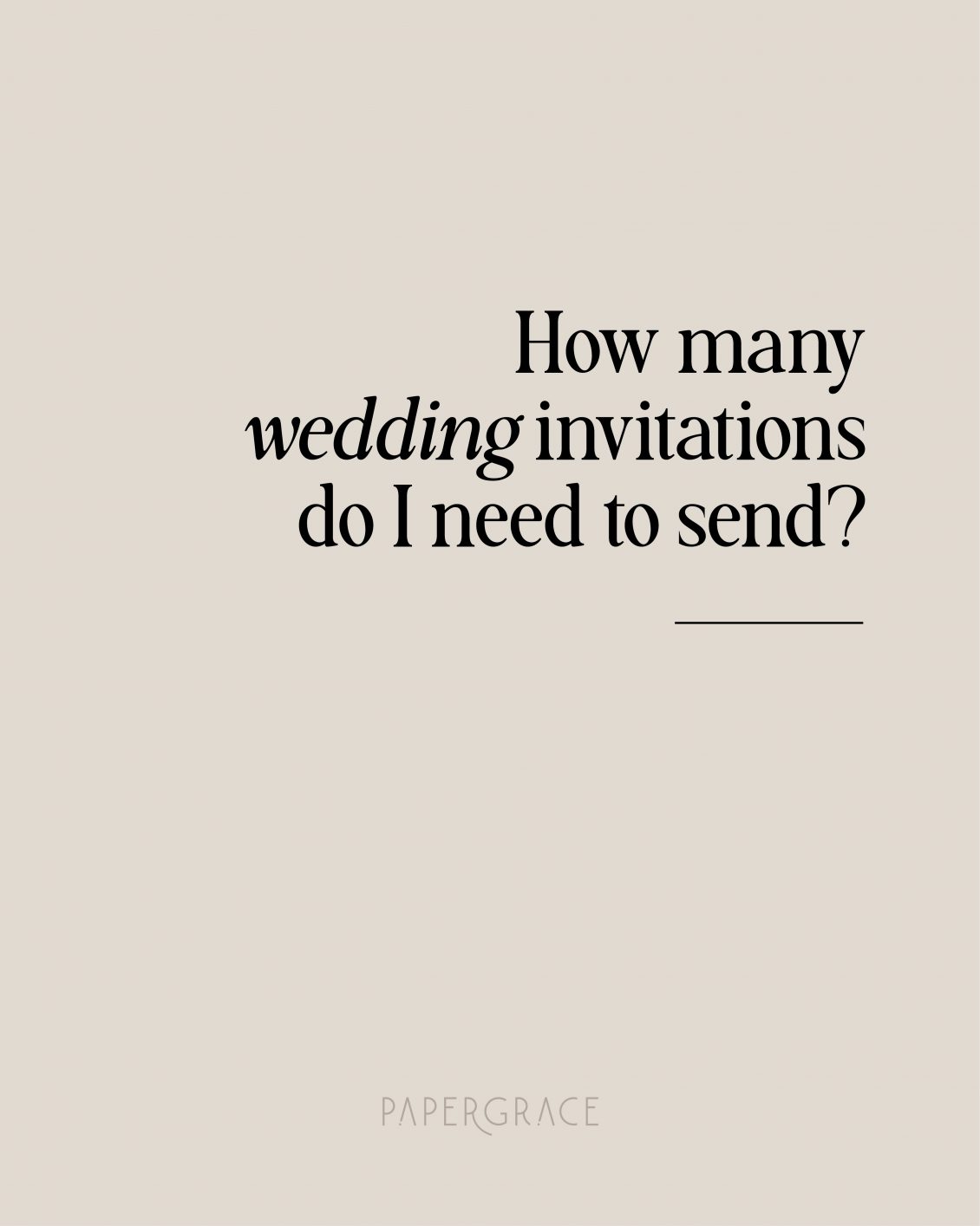 ---
Planning a wedding is an exciting journey, and one of the key elements to consider is determining how many invitations you'll need. From intimate gatherings to grand celebrations, finding the right quantity of wedding invitations can feel like a daunting task. In this blog post, we aim to guide you through the process and provide you with practical tips to calculate the number of invitations required for your special day.
Making a Guest List:
The first step in determining the number of wedding invitations you'll need is creating a comprehensive guest list. Sit down with your partner and compile a list of everyone you intend to invite, including family members, friends, colleagues, and any plus-ones. Remember to consider whether children or families will be invited as well, as this will impact the final count.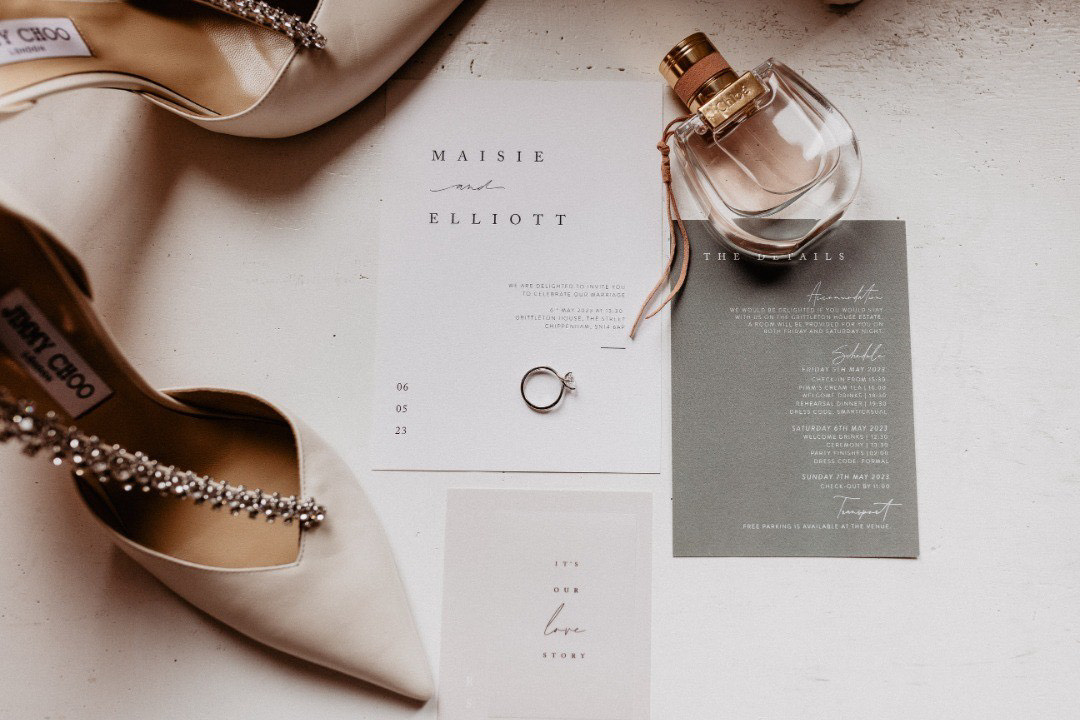 Love Story collection
Consideration for Households:
When creating your guest list, keep in mind that you typically send only one invitation per household, rather than one per individual. Consider the number of households on your list to estimate the total quantity of invitations needed. This practice helps streamline your invitation count and avoids unnecessary duplication.
Accounting for Individual Guests
In some cases, you may need to send separate invitations to individual guests within the same household, such as when inviting close friends who live together but have distinct social circles. Analyze your guest list to identify such scenarios, and make note of any additional invitations required.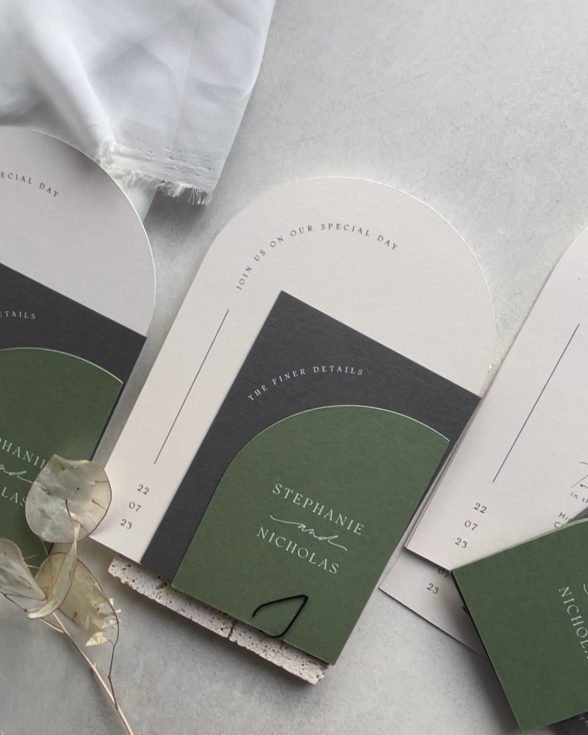 Arched Mocha Collection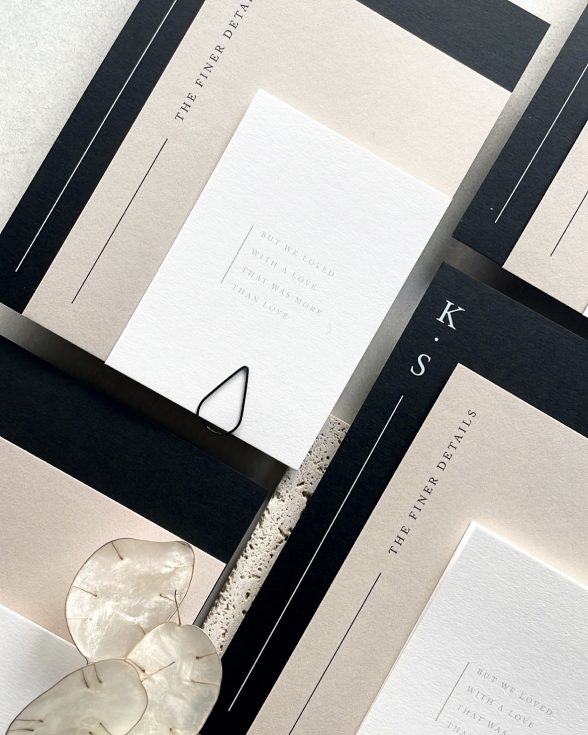 Bare Notes collection
Contingency for Extra Invitations:
While it's crucial to create a precise count, it's also wise to order a few extra invitations. These additional copies will come in handy for unforeseen circumstances, such as last-minute additions to the guest list, address mistakes, or keepsakes for your own memories. It's recommended to order around 10% more invitations as a buffer. We have a minimum order of 25 here at PaperGrace, so to order a couple of 'extras' at a later date could become expensive.
Prioritise RSVPs
To further refine your invitation count, prioritise RSVPs. By asking guests to confirm their attendance, by a certain date, you can adjust your final count accordingly. Use RSVPs as a tool to better estimate the number of guests who will be present on your big day and update your invitation count accordingly.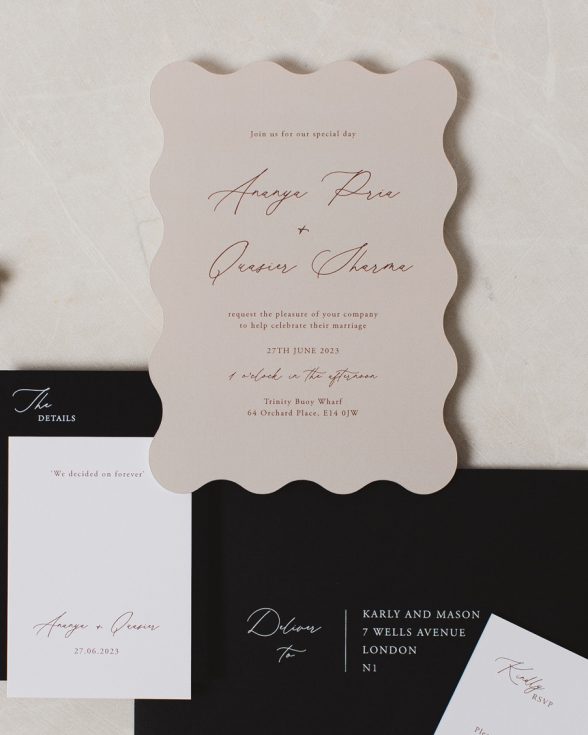 Scalloped Edge collection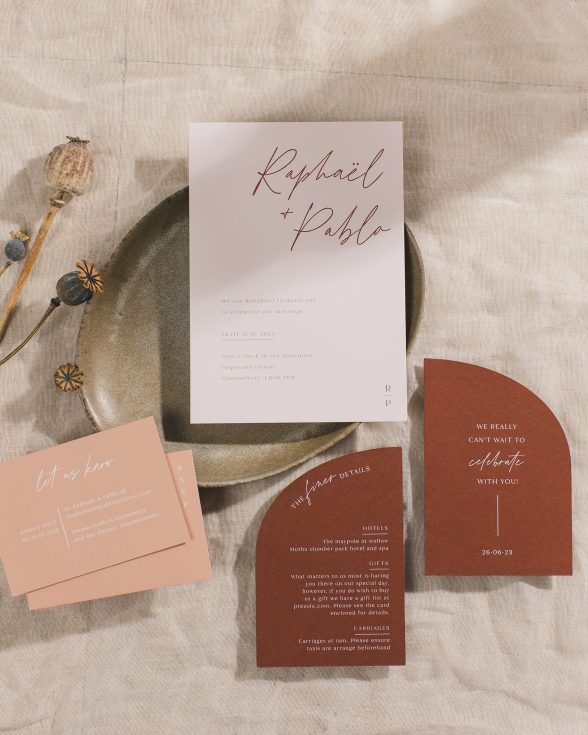 Boho Summer collection
Wedding events:
Consider each individual event surrounding your wedding, such as day and evening as well as rehearsal dinners or post-wedding brunches. You typically need separate invitations/details cards for each of these gatherings.
Consult with Your Stationery Provider (hopefully us!)
To ensure accuracy and to discuss specific requirements, consult with a trusted wedding stationery provider. We possess the expertise to guide you through the process and help you make informed decisions regarding invitation quantities, design, and other customisations that suit your wedding theme.
Determining the number of wedding invitations needed may seem overwhelming at first, but with careful planning and consideration, you can ensure that each guest receives their special invitation. By creating a comprehensive guest list, accounting for households and individual guests, and leaving room for contingencies, you'll have the perfect number of invitations to make your wedding day truly memorable. Remember, your chosen stationery provider should always be there to assist you throughout this journey.