New 2020 wedding stationery collections
22nd April 2020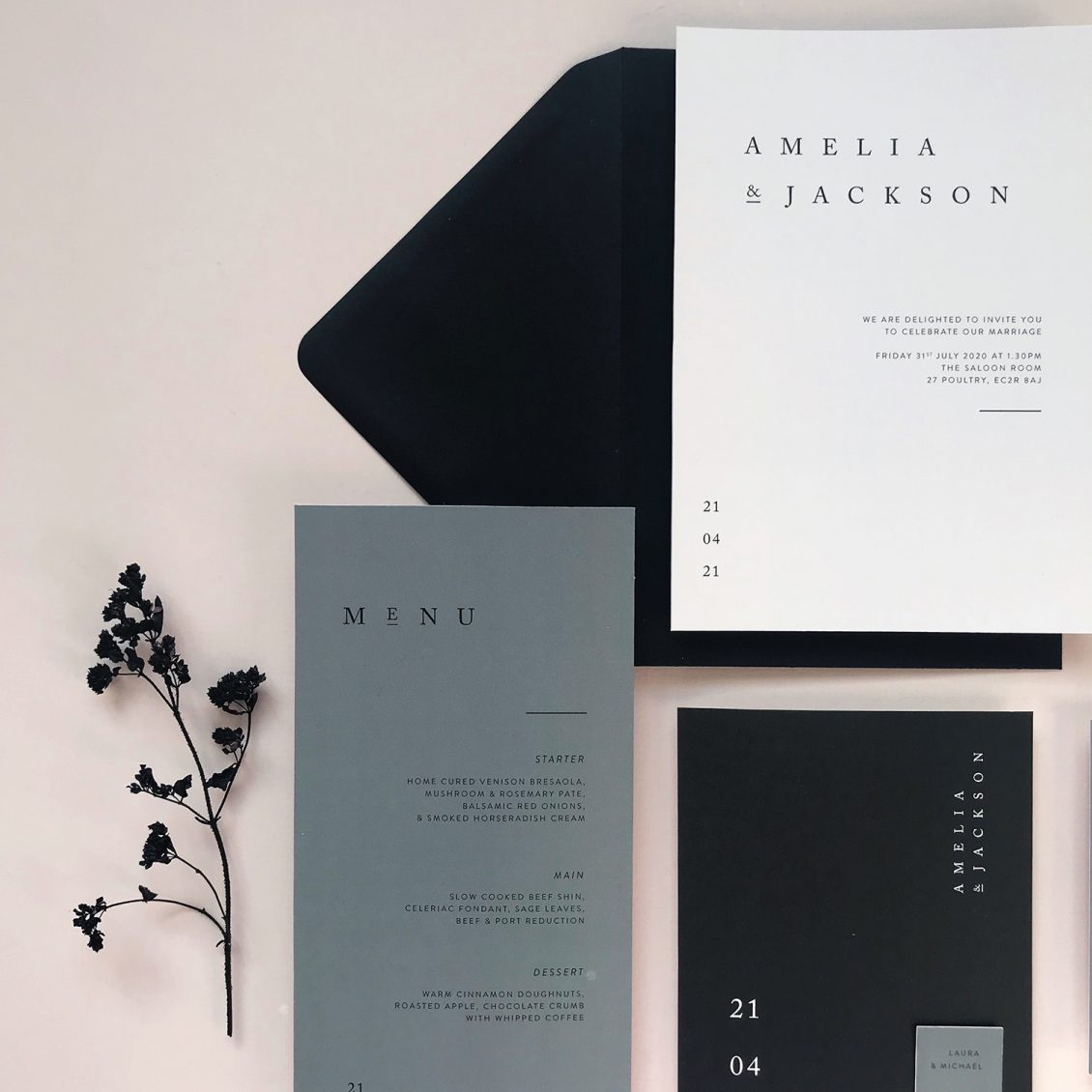 ---
I'm so excited to show you all a sneak peek of the 7 new wedding stationery collections that are going to be launching VERY soon, and I already know that you are going to love these bold, fresh designs!
Monochrome is still an absolute huge trend for weddings, so you will see that black, white and grey still features heavily within the new wedding stationery designs, along with the popular colour combination of racing green and pink, but you will also see pops of colour such as; peach, mustard and navy.
Our newest invitation shape is THE ARCH. This has to be hands down the best selling invitation style to bride and grooms across the pond and in Oz, over the last few months, so I am excited to be able to now offer this here in the UK. Also, expect to see new sizes and options for details and RSVP cards, which have helped create the beautifully stacked, invitation bundles, as seen below in the photos.
And of course some of the new invitations will feature gold foil. As you may already know that all hot-foiling is completed in-house, so I relish in the chance of adding in new gold foil stationery.
All in all, each design has a contemporary, modern feel, that is sure to make a strong statement when you send your wedding invitations to your guests!